Prairie Lea
Masonic Lodge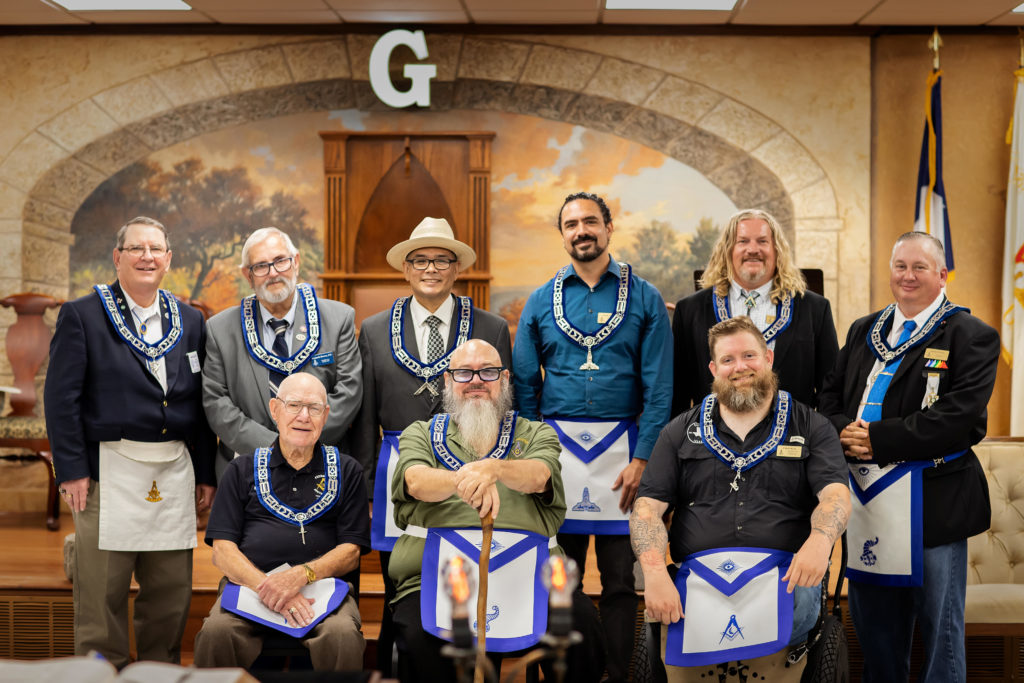 Prairie Lea Lodge is an old Lodge with a new beginning. The Lodge has moved its meeting place several times in the past. Each move has helped strengthened the Lodge and the Lodge's last move to New Braunfels is no exception.
Prairie Lea Lodge is a part of Masonic District 35B, operating under the jurisdiction of the Grand Lodge of Texas, A.F. & A.M. The Lodge was chartered in 1852.
Throughout the years, the Lodge has been located in Prairie Lea, Fentress, and Luling Texas. All are communities in Caldwell County. Originally the Lodge met in Prairie Lea. In the early 1900's a fire destroyed the original building. There were no vacant buildings in Prairie Lea at this time, and the location was changed to Fentress. The Lodge was located in Fentress until 2013.
In 2013, with membership decreasing and the building needing repair, the members voted to move their Charter to Hardeman Lodge in Luling.
in August 2016, while meeting at Hardeman Lodge in Luling, we began a trial period on meeting as a daylight Lodge. Our purpose was to see if there was a need for a Lodge to serve those who worked at night or who did not drive at night. In May 2017 we voted to become a permanent daylight Lodge. We also voted to move the location of the Lodge to New Braunfels Texas.
Beginning in July 2018, we will begin meeting at New Braunfels Masonic Lodge. We meet in the second Monday of the month, with a meal at Noon and open the Lodge at 1 P.M. This move will offer a more centralized location to the members of Masonic District 35B.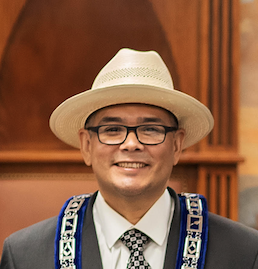 Ray Luera, Worshipful Master
Who may join: Good men who believe in a higher power are eligible if the members of the lodge vote them in. Nobody is entitled to membership except those who are found worthy by our members. This is a tradition that goes back centuries.
A daylight Lodge is a natural complement to the traditional Lodges in the area. Prairie Lea Lodge offers Masonry to men who work at night and on shifts. Prairie Lea Lodge offers Masonry to men who are more comfortable driving during the day. Prairie Lea Lodge offers a lot to a variety of men.
Prairie Lea Lodge meets on the second Monday of the month at noon. Come see us and talk with us about how you can join the world's oldest Fraternity.
Masons will never solicit membership, and so the responsibility of acceptance into our fraternity falls on the candidate. If you're interested in becoming a Mason, visit us on the 2nd Monday of every month from Noon-1pm. Our address is: 1353 Wald Rd, New Braunfels, TX 78132.
Our monthly Stated Meeting is the 2nd Tuesday of every month at 1pm. Floor work and education for members on Sundays before the Stated Meeting.
Worshipful Master – Ray Luera – (832) 417-0835
Secretary – Michael A. McCleary PM – (210) 386-5900
Do you have any questions?
Follow us on Facebook or contact the Secretary of New Braunfels Lodge #1109.